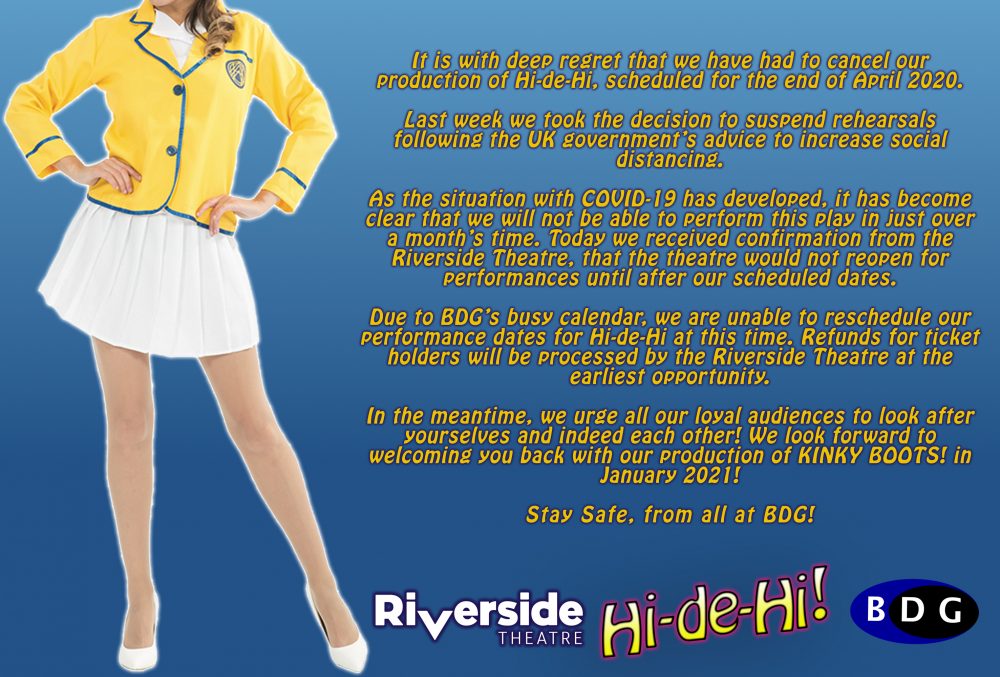 It is with deep regret that we have had to cancel our production of Hi-de-Hi, scheduled for the end of April 2020.
Last week we took the decision to suspend rehearsals following the UK government's advice to increase social distancing.
As the situation with COVID-19 has developed, it has become clear that we will not be able to perform this play in just over a month's time. Today we received confirmation from the Riverside Theatre, that the theatre would not reopen for performances until after our scheduled dates.

Due to BDG's busy calendar, we are unable to reschedule our performance dates for Hi-de-Hi at this time. Refunds for ticket holders will be processed by the Riverside Theatre at the earliest opportunity.

In the meantime, we urge all our loyal audiences to look after yourselves and indeed each other! We look forward to welcoming you back with our production of KINKY BOOTS! in January 2021!
Stay Safe, from all at BDG!